Operating a fleet poses numerous risks — a driver may get into an accident, a vehicle may break down, a driver may fail a roadside inspection, and assets may get lost or stolen.
The good news is that proper fleet risk management practices can help you manage risks and avoid costly fines while keeping your drivers safe.
In this article, we'll explain fleet risk management and why it's important for any fleet (regardless of size). We'll also look at how a fleet telematics solution can help manage risk across your fleet.
What is fleet risk management?
Fleet risk management is the practice of implementing safety procedures and policies across your fleet to minimize risk. The goal is to enforce driver safety, ensure compliance with federal regulations, and protect your assets.
That's not all. Part of managing a fleet also entails developing contingency plans in the event a driver gets into a crash, fails a roadside inspection, or misuses company equipment.

What is the need for fleet risk management?
In a perfect world, every delivery would reach its destination without issues. However, every fleet is susceptible to some degree of risk. 
Fleet risk management is essential because it helps:
Avoid costly repairs and hefty fines

Protect your assets and prevent cargo loss

Ensure compliance with regulatory requirements

Maintain brand reputation and instill trust

Reduce business liability risks
Let's look at what fleet risk management entails and best practices to follow.
What does fleet risk management cover?
A comprehensive fleet risk management plan encompasses four critical areas: driver safety, regulatory compliance, fleet maintenance, and asset protection.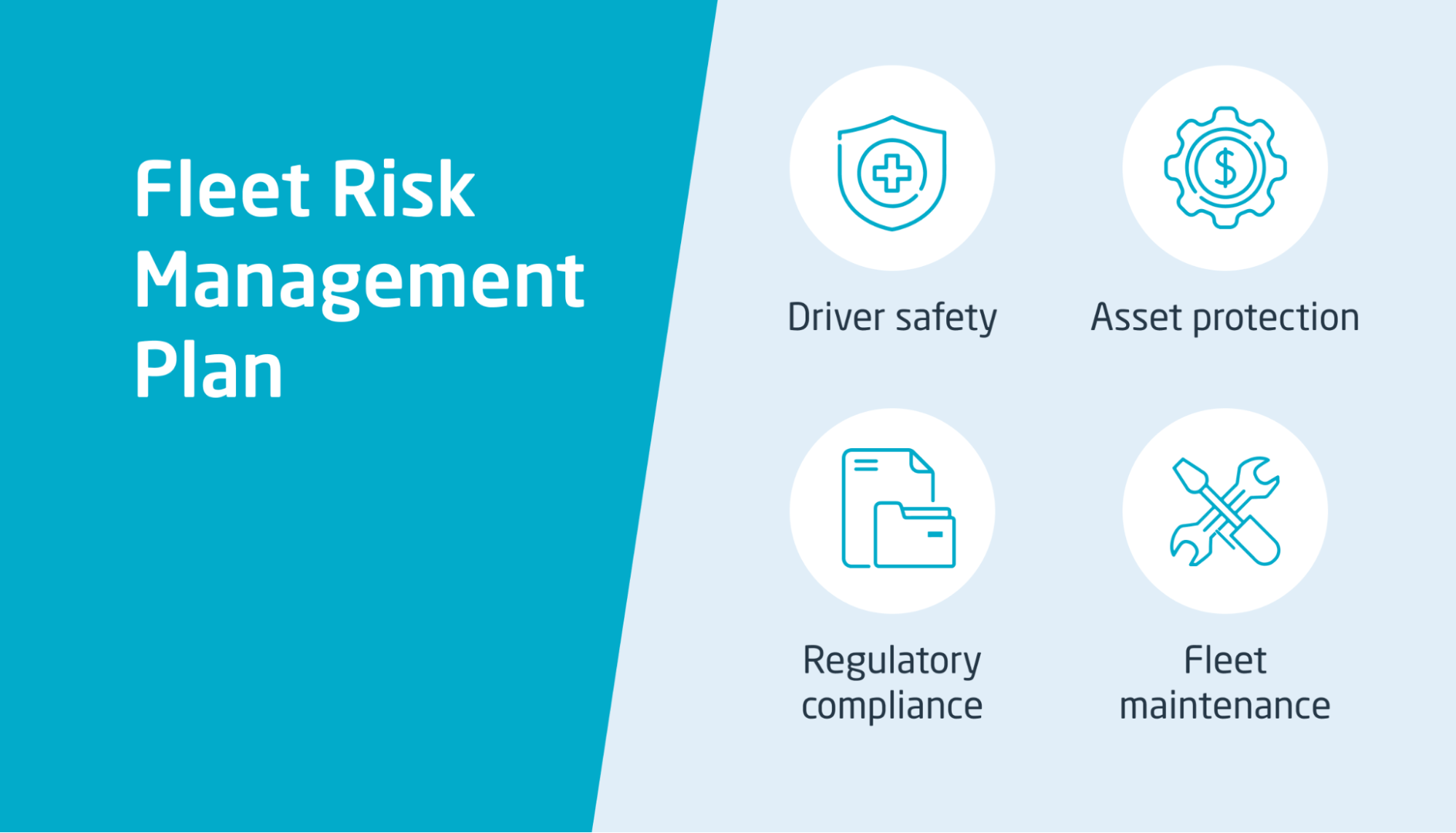 Let's take a closer look.
Driver safety
Driver safety is a top priority for any business. Risky driving behaviors affect the safety of your drivers, as well as the safety of those around them.
Distracted driving is also a serious concern. The number of fatalities due to distracted driving was 3,142, or 8.1% of all fatalities in 2020.
Tips for improving driver safety:
Run a Motor Vehicle Report (MVR) check:

An MVR records a driver's driving history. Be sure to check these records when hiring drivers. 
Create a fleet safety program:

A

fleet safety program

outlines the policies and procedures that drivers must follow when operating a commercial vehicle. Implement a formal fleet safety program and communicate it to your drivers. 
Invest in a telematics solution:

Investing in a

fleet telematics solution

enables you to monitor and detect risky driving behaviors, so you can call them out as they happen.
Regulatory compliance
Federal trucking regulations exist to enforce safe driving practices. Failure to comply can result in huge penalties and out-of-service (OOS) violations, which means a driver won't be able to drive until a violation is corrected.
In 2020, the top OOS violation was for hours of service (HOS), accounting for 34.7% of all OOS violations in North America. This regulation states that commercial drivers must keep a daily log of their hours of service for each 24-hour period. They can have a maximum duty time of 14 hours a day but can only drive for 11 hours.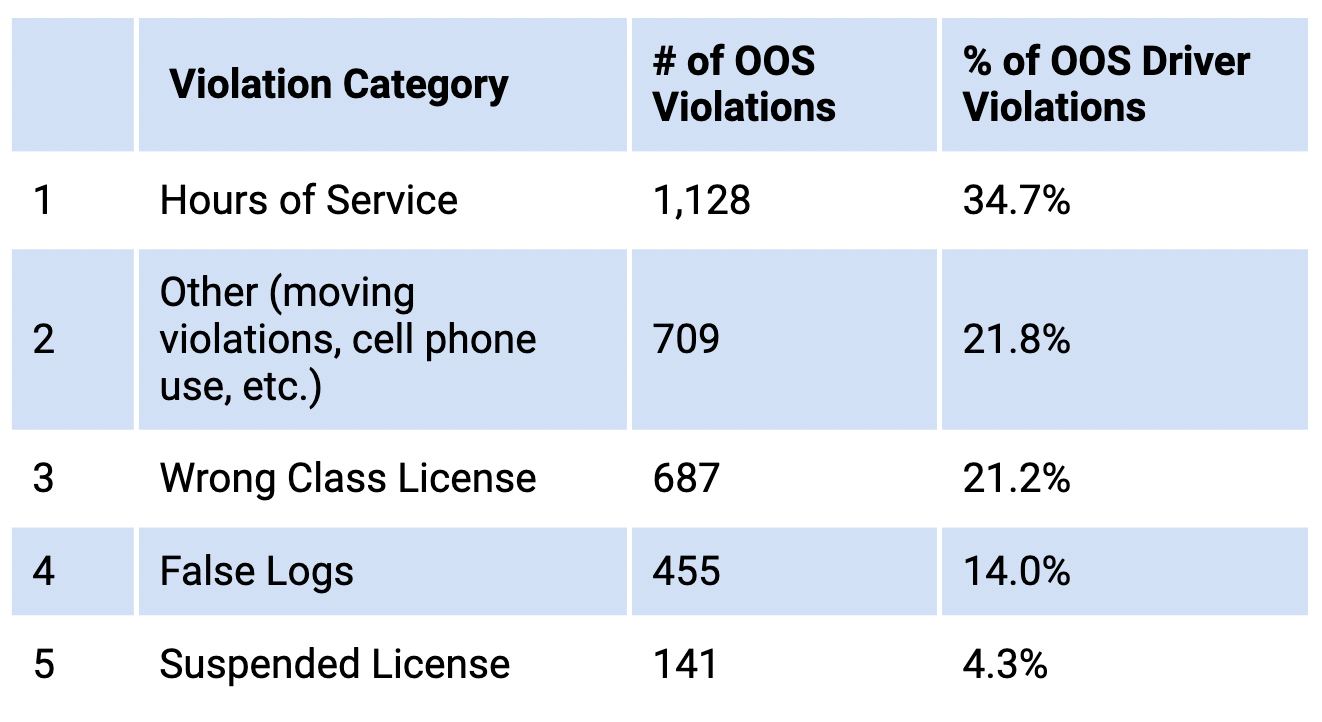 Ensuring compliance is another critical aspect of a fleet management plan, as it can help you avoid costly OOS violations and minimize fleet downtime.
Tips for ensuring regulatory compliance:
Choose an ELD solution:

The

electronic logging device (ELD) mandate

requires that commercial drivers use an ELD device installed to track their record of duty status (RODS) and capture engine data. CalAmp offers

assured Techmatics'

intuitive apollo ELD solution providing HOS logging, Driver Verification and Inspection Reporting (DVIR) and International Fuel Tax Agreement (IFTA) Compliance.
Invest in a video telematics solution: A video telematics solution features smart dash cams that provide road-facing or driver-facing views (or both). They can capture footage before, during, and after incidents like speeding, distracted driving, tailgating, harsh braking and more. In-cab alerts can warn drivers of these behaviors and ensure they follow your established safety rules. Learn more about CalAlmp's video-based safety solution here.
Fleet maintenance
Fleet maintenance is a critical component of fleet risk management. It involves following a  regular servicing schedule and fixing any issues to ensure your vehicles are safe to operate.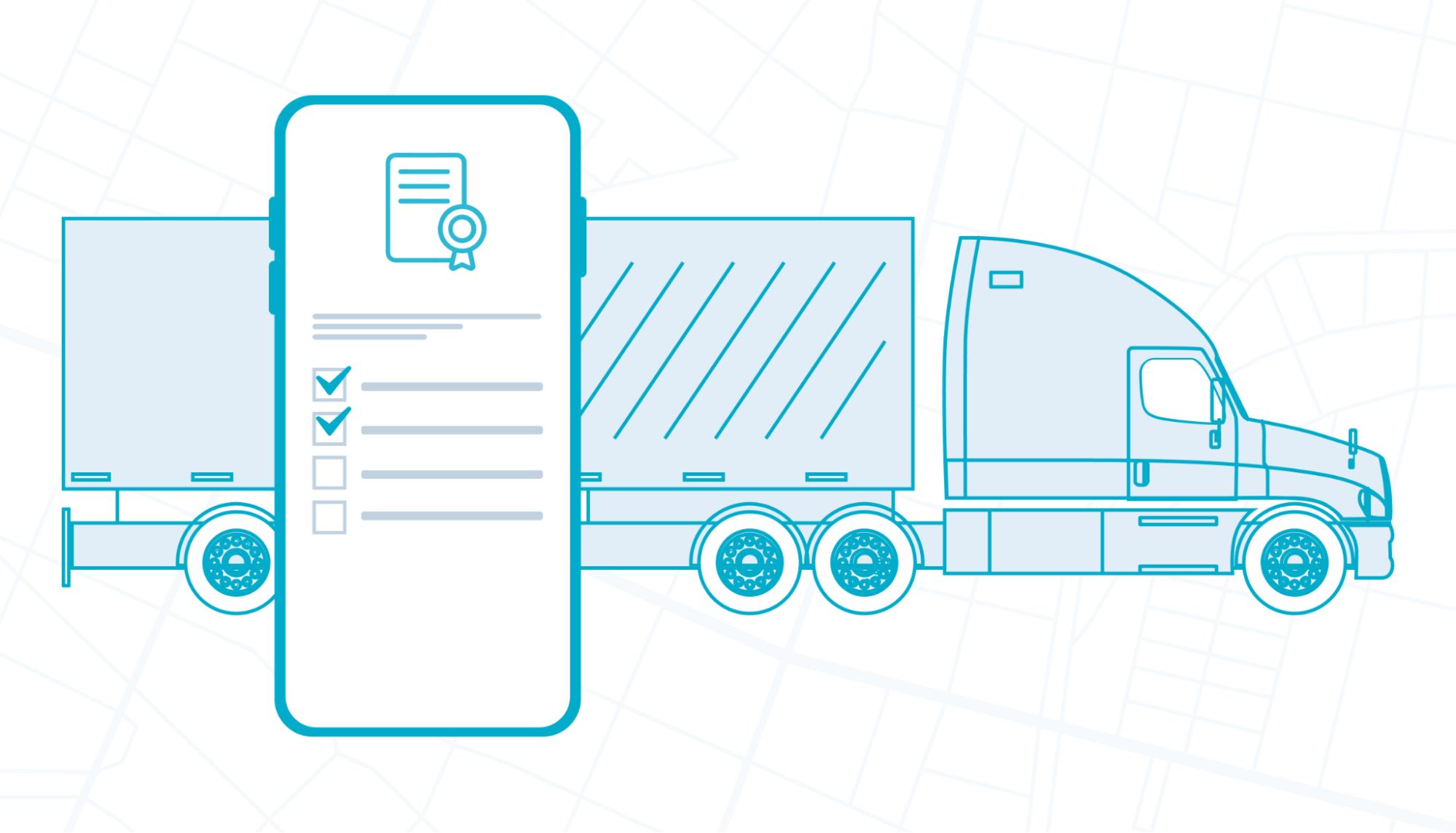 4% of large trucks involved in fatal crashes were due to vehicle-related factors. Fleet maintenance doesn't just keep your drivers safe and prevent costly breakdowns, it's also legally required. 
As mandated by the Federal Motor Carrier Safety Administration (FMCSA) under federal laws §396.11 and §396.13, commercial drivers must perform the following before operating a vehicle:
Complete a Driver Vehicle Inspection Report (DVIR)

Be satisfied that the vehicle is safe to operate

Review the previous inspection report

Acknowledge that required repairs have been performed
Tips for maintaining your fleet:
Streamline Driver Vehicle Inspection Reports (DVIR):

Paper inspection reports can be time-consuming for drivers to complete. Make the switch to electronic DVIR reporting to streamline this process and ensure that vehicles are safe to drive.
Automate vehicle maintenance:

Performing regular maintenance helps you avoid costly breakdowns. With CalAmp

you can schedule preventive maintenance based on vehicle mileage or hours of use. 
Asset protection
Tracking assets like vehicles and equipment allow you to monitor asset utilization and minimize downtime. It can also protect against unauthorized use — you'll know if employees use assets for side work.
Theft is another issue that affects fleets, especially in the supply chain. In 2021, an estimated 1,285 theft incidents were reported across the US and Canada, with a value of $57.90 million.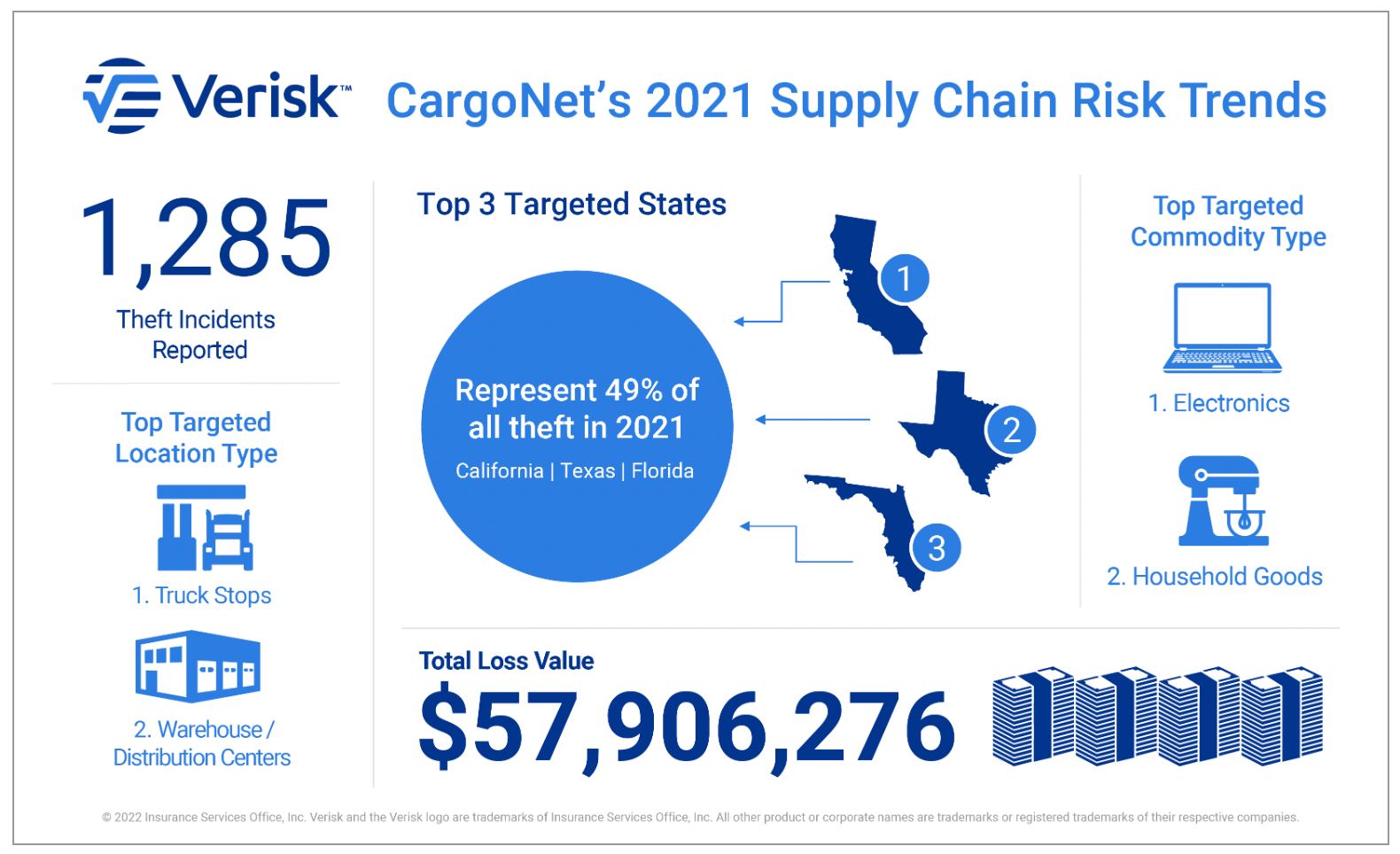 Every fleet risk management plan must take steps to protect assets like vehicles, equipment, tools, and cargo.
Tips for protecting your assets: 
Invest in an asset tracking solution:

An

asset tracking

solution allows you to track powered and non-powered assets in real time. This helps you monitor asset utilization and prevent unauthorized usage. It can also assist with recovery if an asset is misplaced or stolen.
The right telematics solution will help you cover the driver safety, regulatory compliance, fleet maintenance, and asset protection areas of fleet risk management. Let's look at how in the next section.

How a telematics solution can help with fleet risk management
Here's how CalAmp can help you improve driver safety, comply with mandated regulations, and reduce risk across your fleet.
Improve drive safety
Driver safety is perhaps the most critical aspect of fleet risk management. Collisions incur hefty repair costs and put vehicles out of commission as they undergo repairs. Frequent occurrences can also damage your company's reputation.
Examples of risky behaviors that increase the risk of crashes include:
Speeding

Tailgating

Harsh braking

Distracted driving

Harsh acceleration

Hard cornering
In the dashboard, you can access driver scorecards and track the performance of your drivers. 

With the help of driver scorecards, you can encourage and enforce safer driving practices. The line graphs also help measure how driving behavior has changed over time.
Minimize accident liability
Accidents can still occur no matter how many precautions your drivers take. Determining who's at fault isn't easy if there weren't any witnesses around.
The CalAmp application features dash cams that capture video footage before, during, and after risky driving behaviors and crashes. The footage can provide contextual information to protect drivers against false accusations.
Maintain full compliance
When operating a fleet, you must follow all regulatory requirements, from complying with the ELD mandate to recording HOS data and performing inspections. Failure to meet these requirements can result in hefty fines and OOS violations.
The apollo ELD solution from CalAmp's partner assured Techmatics lets you:
Automatically record HOS data with an end-to-end ELD solution

Streamline inspections with electronic DVIR reports

Automate International Fuel Tax Agreement (IFTA) reporting
Automate fleet maintenance
To get the most out of your vehicles, you must keep them in good condition. This will improve driver safety, reduce costly breakdowns, and prolong their lifespan.
With CalAmp you can create a preventative maintenance schedule based on mileage or hours of use. You can also configure email and text alerts if a vehicle generates a diagnostic trouble code (DTC). Dispatchers can route drivers to the nearest service station or send help if needed. 
Track assets in near real-time
CalAmp gives you near real-time locations of powered and non-powered assets. Use it to create geofences — virtual geographic boundaries — and receive alerts when a vehicle enters or leaves those areas.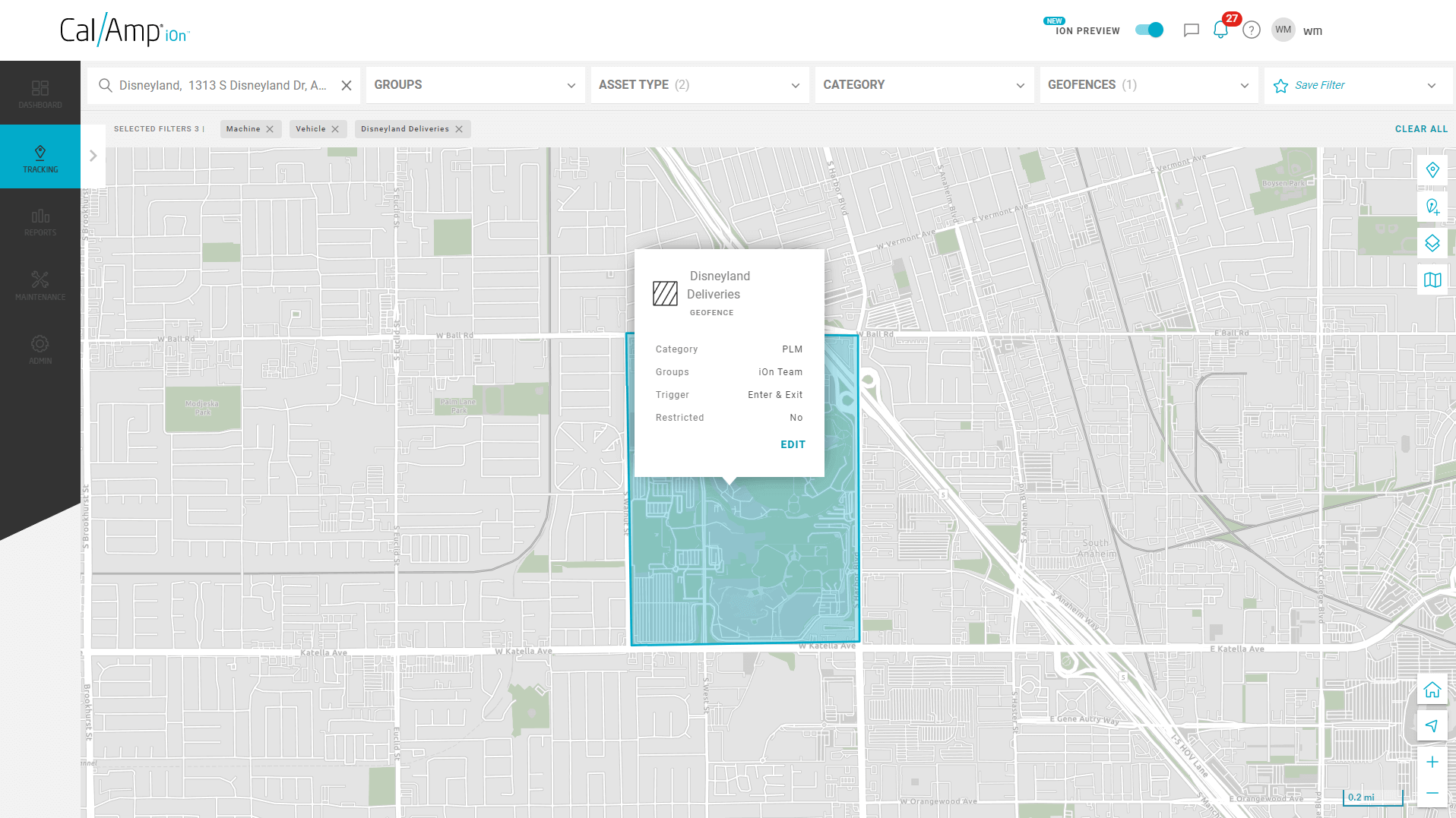 Geofences help you identify unauthorized use of company equipment. For example, you can set a geofence around a work site and receive alerts if a vehicle exits the area after hours. This tells you that an employee may be using work equipment for personal use.
With asset tracking from CalAmp, you'll be able to monitor asset utilization and increase efficiency across your fleet.
Conclusion
Establishing fleet risk management procedures enhances driver safety, ensures regulatory compliance, and protects your assets. It also keeps your fleet running as smoothly as possible.
Request a demo today to see how CalAmp helps you cover each area of fleet risk management.